Condolences & Tributes
We encourage you to share any memorable photos or stories about Marian. All tributes placed on and purchased through this memorial website will remain on in perpetuity for future generations.
Lamonte and Kim Clark
sent flowers to the family of Marian Elaine Hansford.
Send Flowers
We are both very sorry for your loss.
Beth and Rod Cochran
- Friday November 02, 2018 via Condolence Message
Mike, Sherry and Helen Williams are praying for your comfort during this time of need. Sorry we can not make it in person.
james williams
- Friday November 02, 2018 via Condolence Message
Losing someone we love in death is truly heartbreaking. May fond memories of Marian bring you comfort during this difficult time. Proverbs 10:7 "The memory of the righteous one is due for a blessing." Our loved ones stay in Gods memory and he promises to very soon bring them back to us through a resurrection. Daniel 12:2 "And many of those asleep in the dust of the earth will wake up... to everlasting life." Imagine that day when our loved ones are reunited with us forever again. How we long for that truly special day.
Beth Moore
- Thursday November 01, 2018 via Condolence Message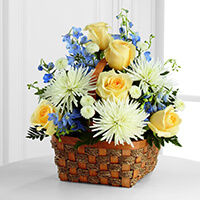 We are so sorry for your loss
To the family of Marian, my heartfelt condolences for your loss of your loved one. Please find comfort in the knowledge that God promises to put an end to all the things that have plagued mankind for centuries including pain, suffering and death (Revelation 21:3,4). May these promises from God's word, the Bible give you comfort now and real hope for the future. My deepest sympathy.
Mary
- Wednesday October 31, 2018 via Condolence Message
I'm so sorry to hear this. Marian was such a good person, always had a smile on her face. I particularly enjoyed seeing her at the Marmet reunions. What a fine example of living her life she left for all of us. Hugs and prayers to her family - she was loved by all of us.
Judy Hudnall Fonville
- Wednesday October 31, 2018 via Condolence Message
I knew Marian through my mother Joyce Graley and her sister Connie Justice. Whenever I was in West Virginia for Sisters' Day, I would get to see Marian. She was friendly and warm and big-hearted. She was a wonderful storyteller and had a beautiful sense of humor. I will miss seeing her in Marmet, and I send my condolences to her family and many friends.
Lisa Graley
- Tuesday October 30, 2018 via Condolence Message